DANCE CLASS ONLINE - Dance Sponsor / Gift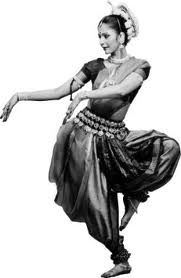 DANCE SPONSORSHIP PROGRAM:

Divya Music offers the sponsored dance learning classes and Gifted dancing lessons. The brilliant dance students from economically weaker section need sponsorship to continue their dance education. All of the regular dance class courses – Hobby classes, Certificate, Diploma, Graduation, Post graduation and Doctorate level courses can be sponsored by the individuals, institutions, business houses, industries etc. to help these extra ordinarily gifted but economically weak students.

The dance education sponsorship program offered by Divya Music includes an option where a dance education sponsor could either sponsor complete educational expenses of a dance student or a dancing student sponsor can opt to sponsor only a part, a fraction of the educational costs. A sponsor can also decide to sponsor only one dance student or more than one dance student or can organize and sponsor the special dance classes for a community or can sponsor any dance project or dance workshop.

You are welcome to request for further information on the dance sponsorship from Divya Music.

GIFT DANCE EDUCATION:

Divya Music offers gifted dance education program for parents, relatives, guardians, friends, caretakers etc. of any child genuinely interested in learning dance from Divya Music. The dance education gift program is the best gift for children, kids, young adults on any occasion like birthday gift, school passing out gift, festival gift, gratitude gift, vacation gift and also a gift with no reason or occasion tag attached to it. The ideal gift of music and dance educational course with Divya Music would be highly appreciated by the person who receives this kind gift from you we can assure you about it. The gift of education especially when the receiver is passionate for the music and dance is the best gift because the gift of the dancing and music will not only educate and entertain (as hobby) the receiver but can also help someone in getting better disciplined, hard working, healthy and fit providing better concentration levels and can assist in career building also.

You are welcome to request Divya Music for further information on the Gifted dance education program from Divya Music.