DANCE CLASS ONLINE - Dance Competition / TV Reality Show
Preparation Classes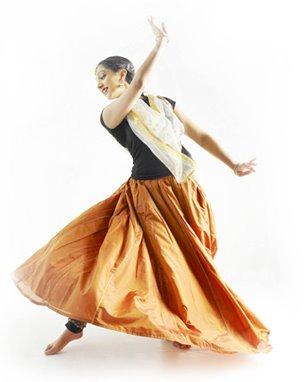 Television reality show / competition preparation classes : Divya Music conducts special dance classes for kids / children / young adults between the ages of 4 – 28 years participating in the Indian television reality shows based on music and dance. The participants of the Indian Television reality shows like Boogie Woogie, Little Champs, Dance India Dance, India's got talent, Nach Baliye, Just dance, Jodi No. 1, Rangam, Dance battle, Big dancer, Dance sangram and Chak Dhoom Dhoom etc. receive special training on how to dance on the TV dance reality show stage. The expert presentation tips for these music and dance competitions are provided, training on solo dancing and group dancing performance is offered. Special training with music and dance experts in well equipped audio / video studio to help assessment of dancing skills by music and dance industry judges and dance choreographers to prepare for the auditions of music and dance reality programs accordingly is also provided.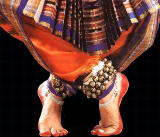 The training on dance would include expert guidance dancing classes for dancers and dance students on how to sing and dance
Bollywood movie songs - Hindi film songs
in dancing competitions on the dance show stage, how to dance on folk songs and dancing regional language songs -
Marathi songs
/ Punjabi songs / Gujarati songs / Kannada songs / Malyalam songs /
Tamil songs
and Telgu songs etc. the
Indian classical dance
styles, folk dances, tribal dances, western dances, global dances and regional dance styles. Special dance learning classes are arranged for school / college / university students who wish to compete in the music and
dance stage competitions
in educational institutes. Expert tips on how to perform dancing in front of audience and show judges, dance dressing, dancing preparations, dancer self introduction with an
impressive performance
and other valuable tips are provided during these teaching sessions with theory and practice classes.
The short term dance class lessons for dancing competition preperation are:
• 3 months / Unlimited duration online dance hobby classes.
DM Live Core - ONLINE DANCE CLASSES by Divya Dance School offers the top rated online dance learning with the following unmatched features / advantages :

• Top Qualified, best experienced Professional dance teachers from all over the world
• Live, one on one, real time interactive online dance lessons for students of all levels
• Flexible time schedules of the online dance class lessons for international students
• Well defined curriculum for all levels of learning, developed by the global dance experts
• Advanced dance E-books learning content & dancing practice tools / tips for all levels
• Save on travel time and the cost of travelling to the dance teacher / dance school
• Safe & convenient option for kids, children, women and elderly to learn dance online
• Affordable, low cost price dance learning fees for the best online dance class lessons
• Convenience and comfort of learning dance at home as a private dance class lessons
• Online dance lessons for beginner, intermediate & advanced levels of learning dance
• Join the appropriate level dance classes after individual evaluation & the expert opinion
• Private and group online dance classes for all age groups and dance learning levels
• Learn with top rated Divya Dance school, a global dance school with international faculty
• Get dance expert opinion feedback on the performance with the improvement tips
• Multilingual online dance class options to learn Indian classical, folk & global dance styles
• Online dance lessons in English / Regional Languages for Non Resident Indians - NRIs
• Better consistency & concentration, least missed classes due to flexible online classes


You are welcome to contact Divya music for inquiry on these special practicing workshops and classes -
divyamusic@yahoo.com