DANCE CLASS ONLINE - Bollywood Dance Classes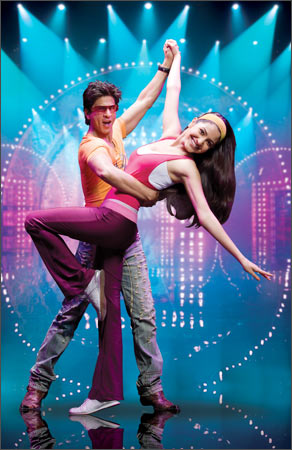 Bollywood dance are the dance and song sequences choreographed in Indian movies – Hindi language films and regional movies. These Bollywood dance sequences is a mixture of numerous dance styles including belly-dancing, Indian classical dances, Indian folk dance styles, Western popular dance forms, modern, jazz, freestyle and others in Indian movies. Bollywood movies dancing is a style in itself and its popularity all over the world as entertaining activity, bollywood dance lessons to learn Bollywood films dances choreographed with popular movie songs are offered by not only the dance schools in India but in the dancing schools worldwide.

Divya Music and Dance school in India offers Bollywood movies dance classesfor learning Indian Bollywood film style dances. Hobby level dance courses based on teaching Bollywood dance through regular dance classes and online dance lessons are available at Divya Music.

The famous senior Bollywood dance gurus and Bollywood movies dance choreographers at Divya school of dance teach the art and technique of variety of Bollywood movies Indian dance forms to the dance students in a competitive, dedicated and disciplined manner. The varied Global dance styles, Indian classical dance styles, Freestyle dances, finer dance gestures, finger movements and gross bodily dance movements, dancing steps, variable active rhythm, songs, drama, dance expressions, graceful style, dancing posture, acting, devotion, dance moves and dancing 'mudras' – are all the very important in learning the Bollywood songs dancing styles and Indian regional movies dance styles.

Regular and Online Indian Bollywood movies dance hobby course is available at Divya dance school centers in India.
DM Live Core - ONLINE DANCE CLASSES by Divya Dance School offers the top rated online dance learning with the following unmatched features:

• Top Qualified, best experienced Professional dance teachers from all over the world
• Live, one on one, real time interactive online dance lessons for students of all levels
• Flexible time schedules of the online dance class lessons for international students
• Well defined curriculum for all levels of learning, developed by the global dance experts
• Advanced dance E-books learning content & dancing practice tools / tips for all levels
• Save on travel time and the cost of travelling to the dance teacher / dance school
• Safe & convenient option for kids, children, women and elderly to learn dance online
• Affordable, low cost price dance learning fees for the best online dance class lessons
• Convenience and comfort of learning dance at home as a private dance class lessons
• Online dance lessons for beginner, intermediate & advanced levels of learning dance
• Join the appropriate level dance classes after individual evaluation & the expert opinion
• Private and group online dance classes for all age groups and dance learning levels
• Learn with top rated Divya Dance school, a global dance school with international faculty
• Get dance expert opinion feedback on the performance with the improvement tips
• Multilingual online dance class options to learn Indian classical, folk & global dance styles
• Online dance lessons in English / Regional Languages for Non Resident Indians - NRIs
• Better consistency & concentration, least missed classes due to flexible online classes


You are welcome to contact Divya music for inquiry on these special practicing workshops and classes -
divyamusic@yahoo.com